The UFC Performance Institute is the global leader in human performance and the gold-standard for health, wellbeing, and performance in MMA.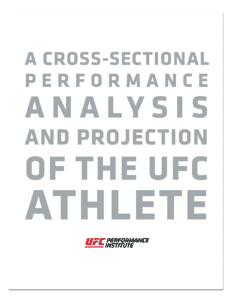 The UFC Performance Institute recently released Volume Two of the UFC Performance Institute Journal. It represents the most comprehensive and contemporary resource ever produced for the sport of Mixed Martial Arts.
DuraDerm SPORT is proud to be included in Section 41: What is a Skin Infection? Viral vs Fungal vs Bacterial.
Viral (Herpes Gladiatorum or "Mat Herpes") recommendation, page 268


Fungal (Ringworm, Athletes' Foot) recommendation, page 268


Bacterial (Staphylococcus and Streptococcus) recommendation, page 269


Why DuraDerm SPORT?

DuraDerm SPORT contains actively kills viruses, bacteria and fungi on contact (including MRSA and staph), seals and protects the wound and promotes faster healing. DuraDerm SPORT is flexible, organic, biodegradable, odorless and contains no antibiotics.

Information and images used on this page are from the UFC Performance Institute Journal Volume Two. The UFC logo is a registered trademark of Zuffa, LLC.