A collegiate baseball pitcher's story
Written by Alex Herbst 

Blisters. So common and yet they can have a devastating effect on a player. Friction blisters are a common result of many sports, and their significance can range from a minor annoyance to significant performance disruptions.
This is particularly true in baseball pitchers who sustain repeated trauma between the baseball seams and the fingers of the pitching hand. The constant friction and irritation of the finger skin rubbing against a or the seams of the baseball or bat, causes blisters that are difficult to heal. In the wrong spot, a simple blister can prevent you from pitching effectively.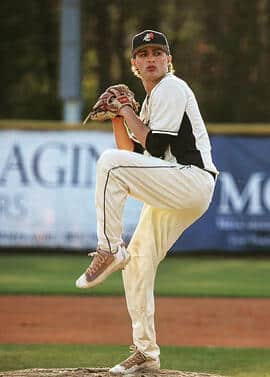 "As a two-way player, my hands would continuously harden and crack from the hundreds of swings in the batting cage and dozens of curveballs thrown every week. At times, blisters would cause me to miss multiple days throwing or in the cage."
DuraDerm SPORT kept me in the game.
After unsuccessfully combatting these issues with lotions and Band-Aids, I tried DuraDerm SPORT. I tried it hoping that it would help prevent the nagging blisters and callouses on my hands from the repetitive swinging and throwing that comes with baseball training.
The product was terrific. The results were immediate. Not only did it take away the pain of the blister, but it provided the barrier I needed to continue my training. I was able to essentially eliminate absence due to injury. This is a game-changer for baseball players.
This does not include the countless other players that are playing at the collegiate, club or high-school level. DuraDerm SPORT eliminates these days from being missed.
DuraDerm SPORT is different from other treatments because of it's unique 3-step approach. DuraDerm SPORT actively kills germs on contact, quickly forming a flexible film barrier that protects the wound and stimulates healing.
Why should you use it for your sports training? It is easy to apply, successful in both treatment and prevention, but most important, it keeps you in the game.
Don't be sidelined from the sport you love, even for one day!