The moment a catastrophe or emergency happens is NOT the time to prepare; one should be ready for the unthinkable when things are safe and sound. The globe learned this with the COVID-19 outbreak and subsequent shutdown, and supplies became scarce, and emergency supplies and general hygiene products were hard to find. Therefore, it is essential to prepare for the unexpected. 
DuraDerm SPORT is your solution. Our bodies have specific physical requirements to keep them functioning: blood on the inside, infection on the outside, no structural breaks, etc. Timely body repair and pain management are critical to our survival in any situation. DuraDerm SPORT prevents infection and kills the pathogens on contact.
A key component of "prepping" or "go-bags" is the emergency medical kit. Anytime you put yourself in a situation that might require emergency or survival needs, DuraDerm SPORT is necessary for your pack or emergency kit as an insurance policy against infection.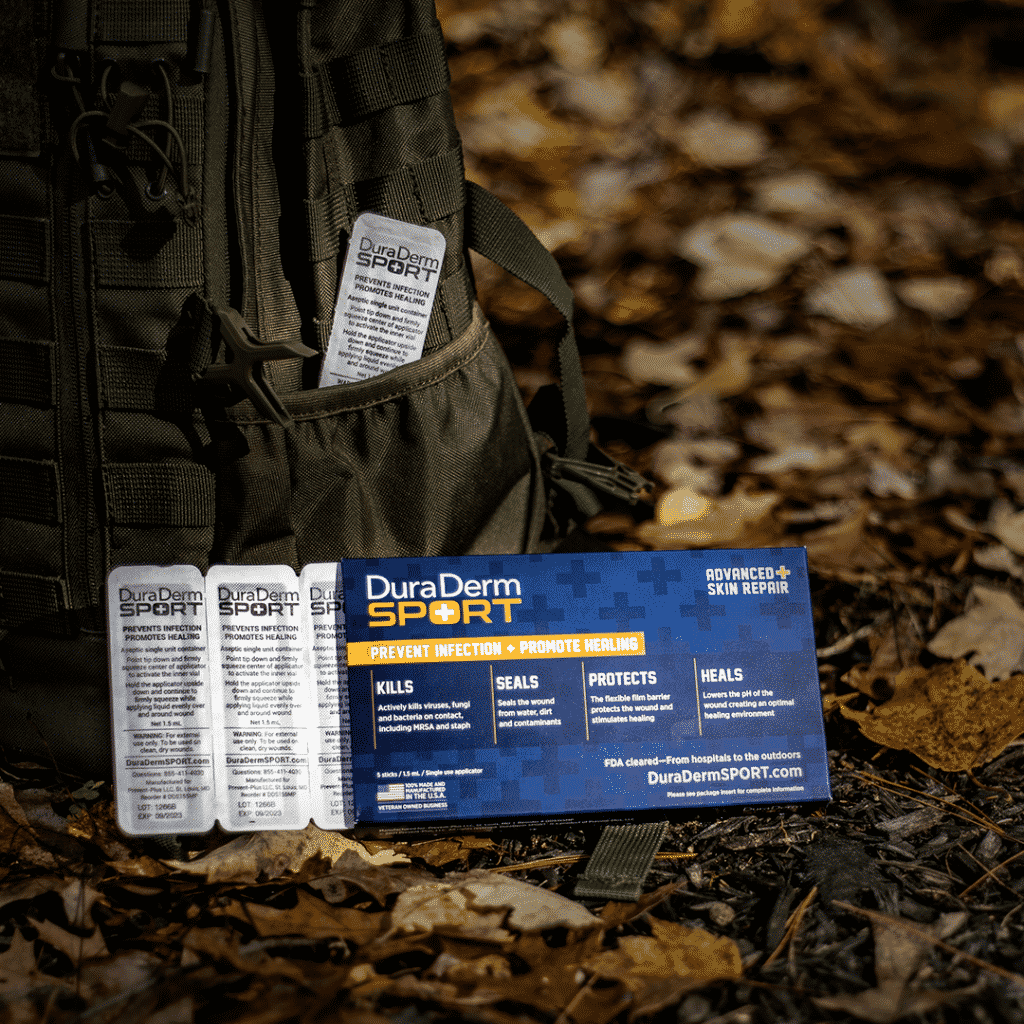 Rising rates of antimicrobial resistance, fuelled by the overuse of antibiotics in humans, are a severe threat to global public health. Instead of purchasing "Fish-Antibiotics" for emergency needs from an online website, DuraDerm SPORT is antibiotic-free and kills the following on contact:
Acinetobacter baumanii (multi-antibiotic resistant)
Campylobacter jejuni (drug-resistant)
Clostridioides difficile
Carbapenem-resistant Enterobacter cloacae
Enterococcus faecalis (drug-resistant)
Escherichia coli
MRSA: Methicillin-resistant Staphylococcus aureus
Mycobacterium avium
Neisseria gonorrhoeae (drug-resistant)
Pseudomonas aeruginosa
Shigella flexneri
Staphylococcus aureus
Streptococcus pneumoniae (drug-resistant)
Streptococcus pyogenes
VRE: Vancomycin-resistant Enterococci
Aspergillus brasiliensis
Candida albicans (drug-resistant)
Candida auris (antibiotic resistant)
Trichophyton mentagrophytes
Trichophyton rubrum
Herpes Simplex Virus Type 1
Monkeypox Virus (USA-2003)
Varicella Zoster Virus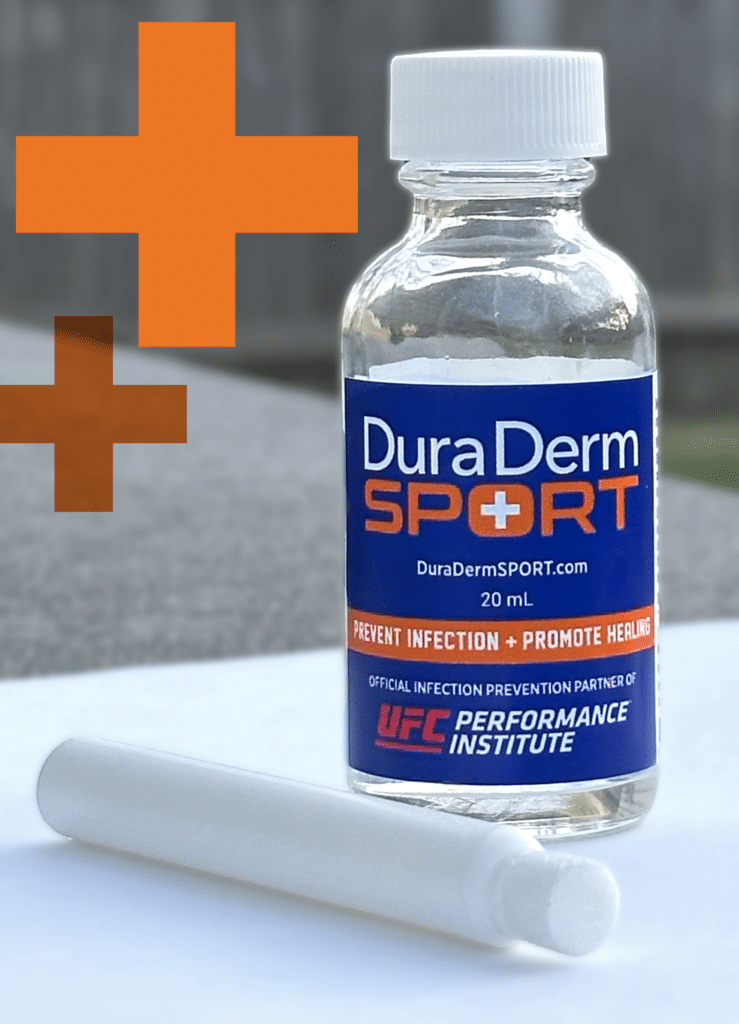 DuraDerm SPORT offers a "Duo" bundle that covers your home and travel emergency needs in a single purchase. The DuraDerm SPORT bottle is multi-use, ideal at home, and ideal for large wounds or chronic conditions requiring more than five applications. 
There are multiple ways to apply DDS from the bottle; once applied, it can be resealed for a three-year shelf life. The five-pack of DuraDerm SPORT sticks is your single-use "on-the-go" solution to any emergency or situation. The five sticks are sealed in individual waterproof packs that can be separated to store in different locations. Ideal for purses, travel packs, sports bags, hiking packs, and survival kits.