My son had been playing hockey since he was 5 years old, so it was surprising that at 10 he suddenly had a severe irritation on his hands.  We thought maybe it was a food reaction so we eliminated common allergins, to no avail.  After numerous visits to dermatologists, they suggested creams and steroids that were overpriced and didn't help.  It really felt like we were only masking a problem while making our pockets lighter.  Next, we changed out his gear but that didn't seem to help either.  We purchased numerous body-friendly hand creams and applied them religiously at night to try to repair and retain any moisture we could.  We then tried gloves inside gloves.  It was evident the situation was getting worse.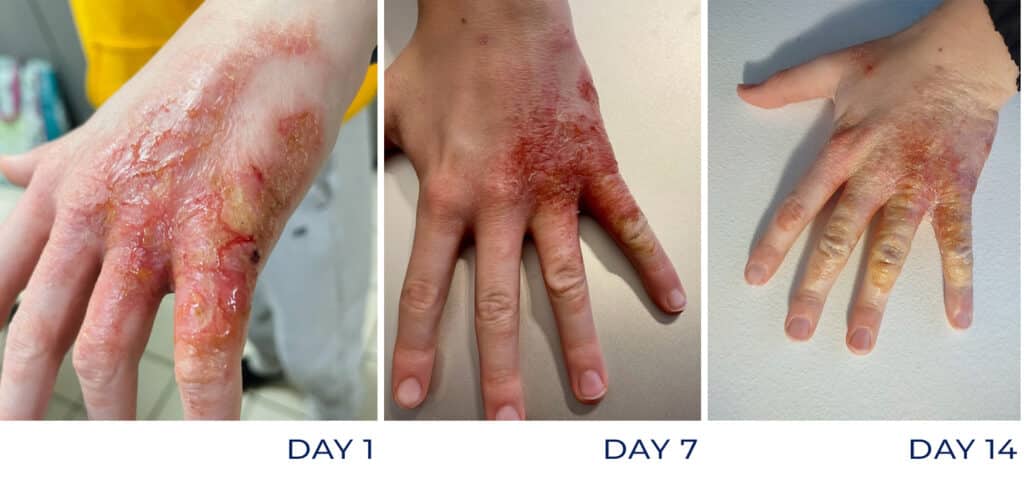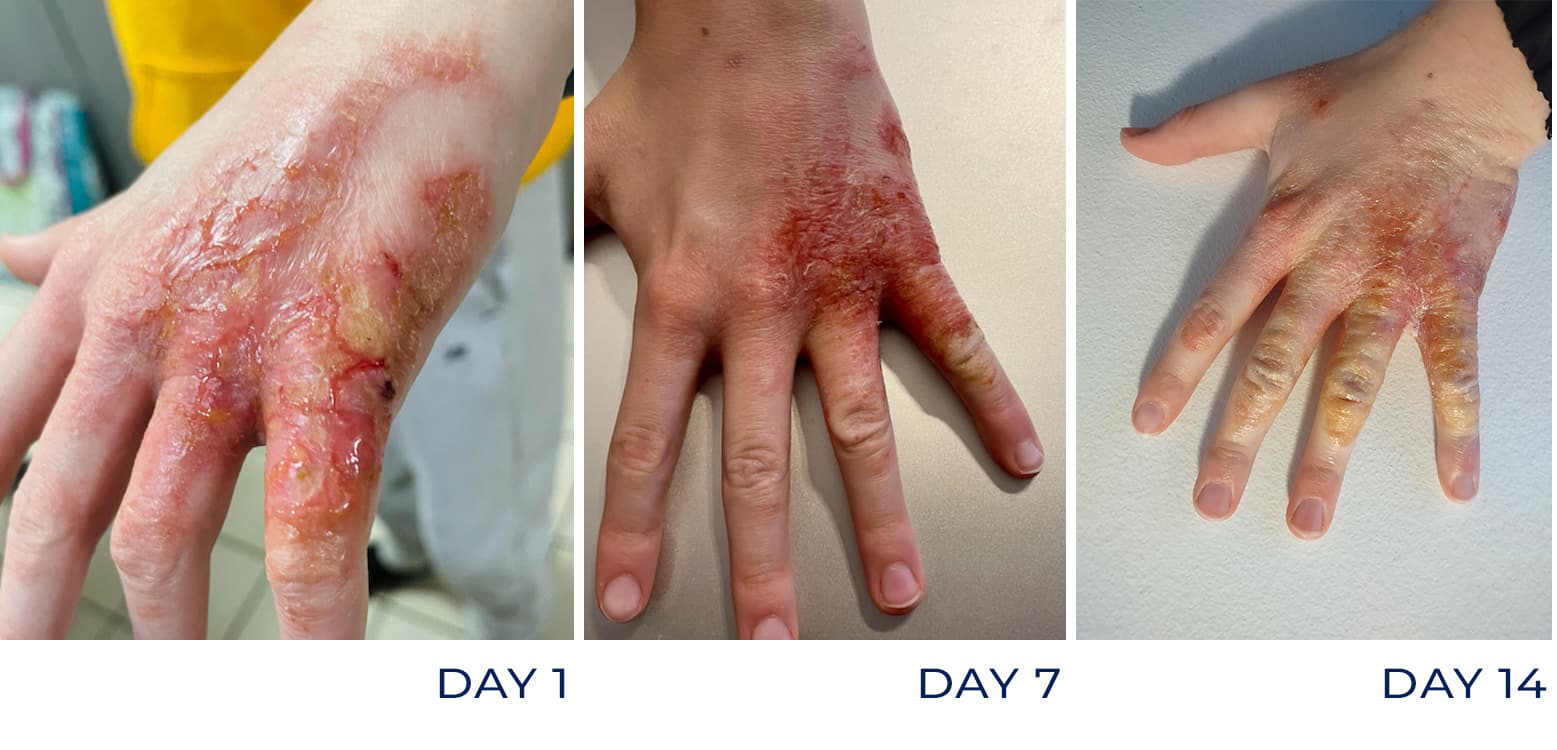 As parents, we knew he just wanted to be on the ice but we could see that he was struggling with his hands, both physically and emotionally.  The more he played, the cracking and scarring. He was becoming self-conscious of his hands, making school a challenge as well.  To see the situation progress despite trying many things was difficult on our entire family.   
I enjoy coaching him in a sport I have been doing since I was very young but I could tell that we might need to find another way to spend quality time together.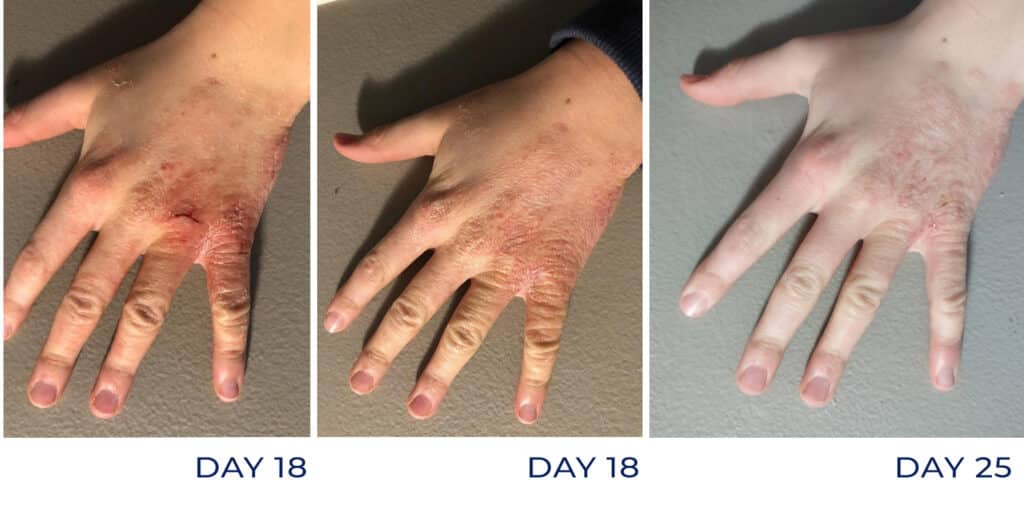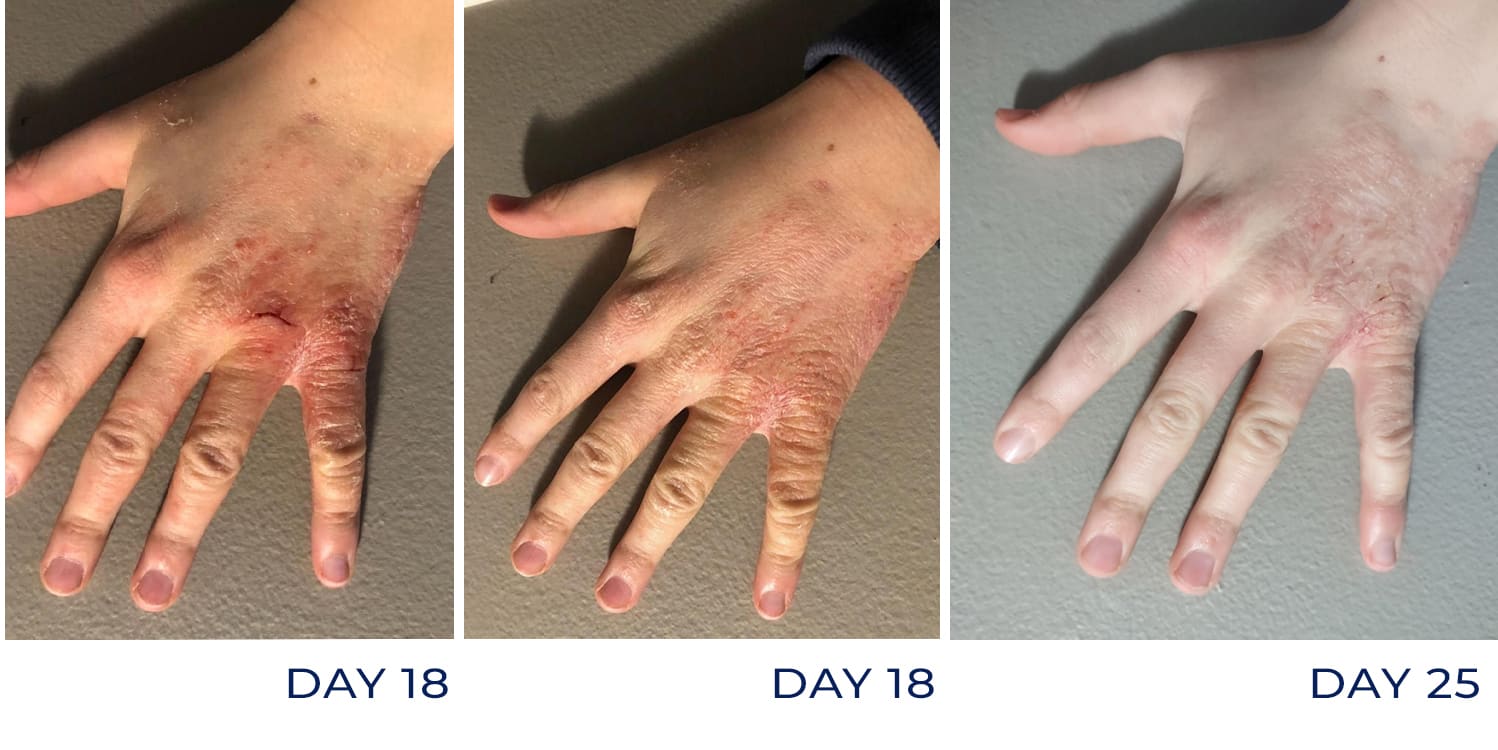 His mom came across DuraDerm SPORT in her online research and ordered a couple of boxes to give it a try.  Initially, we didn't know how much to apply or how often so we didn't see an improvement.  He got to the point where he was ready to throw in the towel and quit hockey altogether.
As a last-ditch effort, I reached out to DuraDerm SPORT support and was quickly connected with an employee.  We discussed my son's skin issues and have changed how we have been treating his skin. 
Considering how severe things are we had to be diligent about applying the polymer and getting sufficient coverage.  We weren't before given the percentage of his hands that was affected. 
After using the product a couple months and being consistent we are starting to see results.  Combined with some emu oil his hands daily are seeing less severe cracking despite being on the ice several times a week.  While I don't anticipate that it will fully clear until we're well into baseball season and warmer weather, I anticipate that we'll be able to start the hockey season off next year with DuraDerm SPORT and avoid the breakout we're currently working on.  
Thanks for having an organic polymer to help combat this issue.  It's evident your employees care.  I look forward to more advancements that allow him to continue with a game he loves for years to come.  And remember, keep your stick on the ice.
Mark, Hockey Dad from IL