A professional triathlete's road to recovery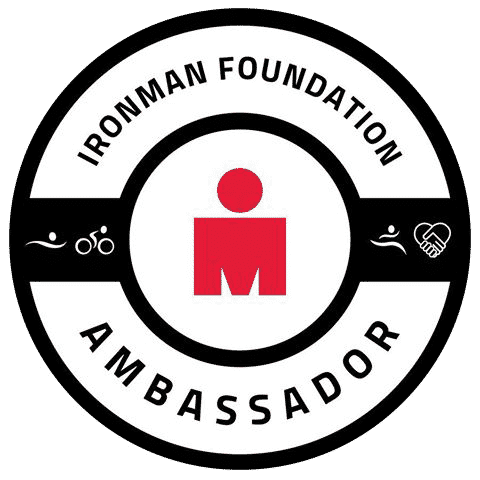 Recovery: The Body and Mind of Matt Russell
October 14, 2017 —Kailua-Kona, Hawaii
Four hours into the 2017 Ironman World Championship Matt Russell was on his bike, hammering his way down the Queen Ka'ahumunu Highway on his way back to Kailua-Kona. At the intersection of the Queen K and Waikoloa Road a police officer was controlling traffic, waiting for breaks between riders to let vehicle traffic cross the highway. There was a small crowd in the area including Meredith Gardner, a friend of Matt's who was watching for him to pass.
An Officer signaled a truck through the intersection and a mini van followed the truck through. The first vehicle slowed after it cleared the intersection, leaving the mini van behind it directly in Matt's lane. With only seconds to respond, Matt sat up and screamed for the vehicle to move. The mini van froze directly in Matt's path and his bike exploded off the side of the mini van.
Matt impacted the rear passenger-side door of the mini van traveling roughly 30 mph. Forward momentum drove his body forward with enough force to pull his feet out of his peddle clips. Matt's head impacted the window snapping his visor as his forehead pierced the tempered glass. Matt's unprotected face, neck and shoulders were sliced to ribbons as they wedged into the serrated glass-rimmed hole. The window glass cut Matt to the bone under his right eye and opened a gash six inches long and two inches wide on his neck. Matt's sternocleidomastoid (SCM) muscle and external jugular vein were completely severed. Razor-sharp glass pebbles broke away from the rim of the hole, digging through Matt's skin and lodging themselves in his neck. Matt's body struck the metal body of the vehicle and bounced backwards, sending him to the asphalt flat on his back.
A bystander rushed towards Matt — "he was bleeding badly from his neck. I called out for a towel," she recalls. The man who arrived with a towel also happened to be an anesthesiologist. Moaning with pain, severely concussed and bleeding-out on the asphalt Matt was in shock and made several attempts to get up and continue racing. An Ironman medical van appeared about five minutes after the crash. An ambulance was on its way, and the Ironman doctor was trying to organize an airlift by Blue Hawaiian Helicopters, located on the other side of the highway. The bystander overheard the doctor telling someone "he doesn't have 20 minutes." An air lift wasn't possible, and Matt was taken to North Hawaii Community Hospital by ambulance.
In the recovery process, Matt was very fortunate to find and partner with a product called DuraDerm Sport, which has been a welcome addition to his recovery routine—and to the healing process after his accident. If you look closely, you can see that Matt has some pretty major scars on his neck. They're fading now, but just six months ago were much stronger. Using DuraDerm Sport on his scars has helped them heal significantly and reduce their appearance. The same formula has also helped heal his saddle sores and blisters from long hours on the bike and pounding pavement on the run. Products like DuraDerm Sport were extremely important in Matt's road to physical and mental strength
October 13, 2018 —Kailua-Kona, Hawaii.
Matt is as passionate as ever. "I've been given a second chance and I want to make the most of it," he says. "I want to share my experience to help other people who are going through hard times. I want to make my family proud with how I race." In this mode Matt becomes the Hulk, pushing himself harder than ever before and leaving no stone unturned.
The Ironman World Championship is the most iconic race in endurance sports, held every year on the west side of Hawaii's big island. The race consists of a 2.4 mile ocean swim, followed by a 112 mile bike to the top of the island and back on the Queen Ka'ahumunu Highway, followed by a 26.2 mile run. The finish line is an emotional experience for fans as they witness the stunning brutality of the event matched by the perseverance of its competitors.
Every Ironman is stacked with stories, but a moment that brought tears to the eyes of many in the grandstands that day was the sight of American Matt Russell as he finished in sixth place. It was unusual to see a professional overtaken by such raw joy and emotion. For any fan that knew Matt well, they would have noticed that the sheer emotion of the moment led Matt to forgetting to complete his customary Blazeman Roll across the finish line.